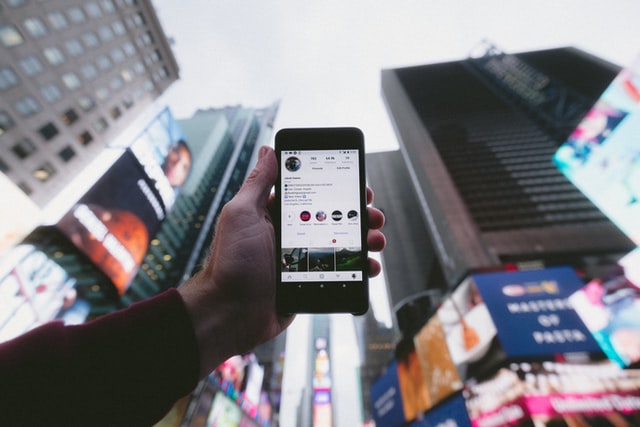 Social media is not just a tool to stay in touch. Rather, it has transformed to become one of the most significant factors for business growth!
Are you wondering how is that possible?
Let's take a look.
Stops you Missing Out on Customers
Close to 25 million people live in Australia. However, around 18 million of them are on social media!
You can get more customers, for instance, by marketing for free on social media than printing a newspaper advertisement.
Grow Your Reputation
90% of brands use social media to build brand awareness, while 77% use it to maintain credibility. Why should you be any different?
Additionally, you don't need to spend a cent unless you are investing in paid ads or choose to pay someone else to work on your social content.
Generate More Business
More customers mean more revenue- it needs no explanation. However, social media helps you generate additional business in other ways too.
For instance, 92% of Instagram users buy a product or service after encountering posts from brands. You can also get a call for bookings when someone sees your post on their timeline.
Connect with Your Customer
Social media offers you the opportunity to get close and personal with your customers in a quick and accessible way. You can talk to them directly, gather feedback, and respond to queries. In short, you can use social media platforms to provide excellent customer service.
You can also use social media messengers to get more personal with your audience. Some customers love the convenience of that, and are 53% more likely to choose your business.
Drive More Traffic
Social media is a great place to gather traffic for your website. You can publish blogs or articles to attract social media followers to your site. This increases your traffic and even creates a positive impact on your SEO efforts.
As a result, your business has more chances of ranking on Google.
Learn More About Your Customers
You can serve your customers best when you know them well. Nothing provides a better chance of discovering your customer preferences than social media. You can generate insights from comments and conversations, and even use analytics provided by the platforms to uncover more user data.
Social media can eliminate guesswork and help you make informed business decisions.
Go Viral
Creating brand awareness can seem a tedious task. Why not make it simple?
Social media is excellent for creating viral experiences. You can cash in on the latest trend and create something innovative with your services.
Let's say you create a cool video where you fix a sink in 1-minute. Such videos can instantly get thousands of shares and end up being watched by millions of people.
That's huge exposure and likely only possible using social media.
Social media is a simple and easy way to grow your business. All tradies should consider getting their social media going as the first step after getting a website. Contact us today if you need a website and help with your social media campaigns for your tradies business.